Ian McAnerin Speakers Biography ( Bio )
Most of the information below is written in the promotional third person. I assure you it's not due to being a member of the royal family or having delusions of grandeur – it's because the information on this page is intended to help conference organizers and reporters give a quick introduction about me to their audience.
– Ian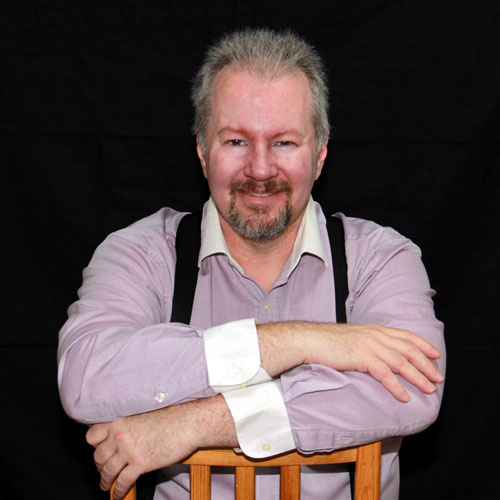 Note: McAnerin is pronounced "Mik AN ur in"   
Ian McAnerin is a well-known expert in international search marketing, and the founder and CEO of McAnerin International Inc. He has been a moderator for several search-related forums, and is widely published both online and in print. He has authored several popular SEO-related tools and has a patent pending for a search-related geolocation technology. In 2015, he founded GeoFolder.com, a secure cloud storage service that preserves data residency for organizations that are required to comply with privacy laws. He is currently producing verificial.com.
He was the founder and first president of the Search Marketing Association of North America and has a special interest in SEO legal issues due to his legal background. He was the host for the China Search Marketing Tour, and iwas the Education Chair for SEMPO. Mr. McAnerin has multiple search engine certifications and is a member of the ACM SIGIR – the Special Interest Group for Information Retrieval, the organization for scientific studies regarding search technology.
Specializing in international (cross-border) search marketing, he is a frequent speaker and moderator at conferences around the globe and is one of the most well-known SEOs in the world.
Training
Certificate of Cloud Security Knowledge (CCSK)
United States H1B1 approved for 4-year Computer Science Degree equivalent
University of Alberta Law School – LLB
University of Lethbridge – BASc (Combined Bachelor of Arts and Bachelor of Science Degree)
CompTIA A+ – Computer Service Technician
Some Notable
Current and Past

Clients
Northern Hills Community Association
Alberta Party
Davek Umbrella
Destination BC
British Columbia Ministry of International Trade
Tishman Corporation – Disney Swan Dolphin Hotels, Sheraton Chicago, Westin New York, etc
A large, well-known computer company (Fortune 25).
West Thomson – Reuters
Readers Digest
AllRecipes.com

Canadian Tourism Commission

Government of Canada – Foreign Affairs and International Trade
Government of Canada Heritage Department – Virtual Museum of Canada, Culture.ca
Government of Canada Business Services Department
Government of People's Republic of China – China National Tourist Office
Calgary Business Information Centre

FindLaw

Proctor &Gamble

Pharmacy Online – Global Health Management Corp.

Canadian Lung Association – LASA
Plus many more…
History
McAnerin Networks was founded in 1980 by Ian McAnerin, at the time a self-taught computer enthusiast who taught computer science and programming at his local Junior High School. Later, in 1986, McAnerin networks was responsible for networking various computing systems at the University of Lethbridge, where Mr. McAnerin was pursuing an advanced combined degree (Combined BA and BSc -BASc) in preparation for Law School.
By 1993, Mr. McAnerin finished his studies at the prestigious University of Alberta Law School but had decided not to practice law. In the later part of 1993, the modern internet was born, and within 3 months Ian McAnerin had designed, hand-coded and promoted one of the most popular websites in the country.
When he was hired into the private sector,  Mr. McAnerin worked for several companies ranging from Fortune 100 to a venture exchange public company with only 5 employees. During this period he held positions including website designer, computer analyst, IT manager, Intellectual Property Manager, and Engineering Project Manager. He travelled throughout North America, Europe, Asia and the Caribbean developing his skills and knowledge.
In 2001, McAnerin Networks became McAnerin Networks Inc., a Las Vegas, Nevada, based company focused on IT and internet promotion. With experience with all aspects of business and a proven track record in internet promotion, McAnerin Networks Inc. quickly became a major player in the SEM industry.
In 2007, McAnerin Networks Inc was absorbed by McAnerin International Inc. based in Calgary, Canada. Ian McAnerin is the founder and CEO of both companies.
In 2015, Ian McAnerin invented a key technology for cloud security and founded GeoFolder Inc (geofolder.com) as a subsidiary of McAnerin International Inc.
In 2021, McAnerin Studios was born, focusing on digital media, and photography in particular.
References